ETHNIC VOYAGE VIETNAM, HOLIDAYS OFF THE BEATEN PATHS LIKE NO OTHER
You're a family, a couple, a group of friends ? You are planning an authentic trip to Vietnam ? You are looking for a private trip operated directly by a local agency? You've come to the right place! For more 17 years, more than 15,000 travelers have traveled with Ethnic Voyage Vietnam to discover Indochina through our unique customized tours which are rich, diverse, and focusing on culture, landscapes, hilltribe as well as interacts with local people.

With an emphasis on quality, innovation and responsible practice, Ethnic Voyage Vietnam is one of the new breed of dynamic non-government travel companies that know that absolute customer satisfaction paves the way to success. We will help you discover a surprising Vietnam, Laos, Cambodia in a delightful and delicious way that you never could have imagined, whilst ensuring that your travel is relaxing, comfortable and hassle free. Our commitment to operating with the highest standards of service and professionalism as well as offering and executing unique and seamless travel experiences is the reason why Ethnic Voyage stands above the rest. Our tours takes you through the colorful regions of Vietnam, places, forts, temples & the famous national parks along with UNESCO world heritage sites like an experience the timeless magic of Halong Bay.


From the tranquil river life of the Mekong or the buzzing metropolis of Ho Chi Minh City in the south, through the cool hill resorts and golden beaches of the midlands to the historic capital city, Hanoi and the stunning beauty of Ha Long Bay and colorful Hilltribes in the north, Vietnam offers an unequalled travel experience. We offer a wide variety of tours to Vietnam, and to Vietnam in conjunction with it's neighbouring countries. We hope you will find the right tour for you here, but if not we can probably adapt one of our tours to meet your requirements. We want to respond to your exact needs, so if you have any questions or ideas you want to share, please: let us know. Contact Ethnic Voyage Vietnam today to find out how we can help you to make your programme in Asia spectacularly successful, whether your arrangements are for business or pleasure. Travel with Ethnic Voyage to venture off the beaten paths like no other in Vietnam
To ensure that your vacation runs smoothly from beginning to end, we only use licensed professional guides, deluxe vehicles, and pre-selected hotels. Our customized flexible and convenient tour schedules will meet your every need. This is our goal at www.ethnicvoyage.com to ensure you discover the true character of Vietnam, its people, its culture, its ethnic and its history - a combination that guarantees your vacation will become a rewarding and memorable travel experience. Hoping to see you in Vietnam , we invite you to contact us with comments and suggestions.
Send us your request of travel and we will customize a trip for you promptly within 48h !!!

ETHNIC VOYAGE OFFERS OFF BEATEN TRACKS TOURS AND PRIVATE JOURNEYS LIKE NO OTHER IN VIETNAM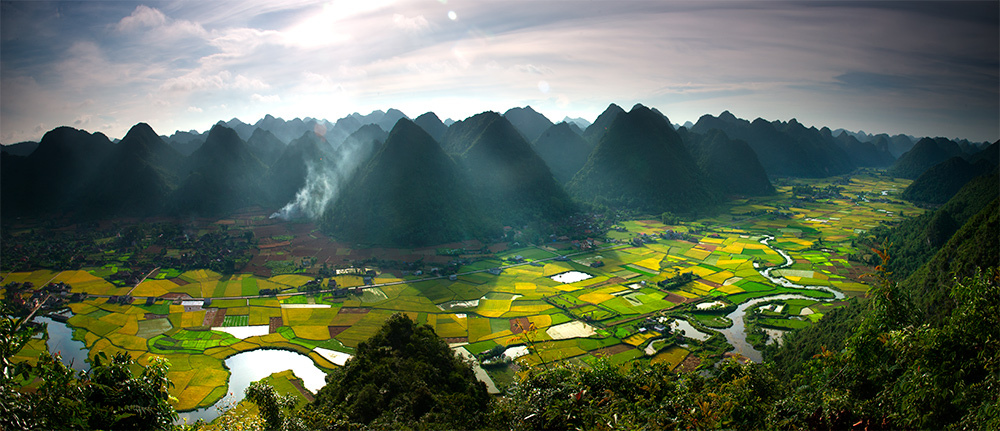 "The world is a book and those who do not travel read only one page." – St. Augustine
ETHNIC VOYAGE VIETNAM
Add: 33 Pham Ngu Lao Street, Hanoi
Hotline: + 84 - 971 443 717
Email: [email protected]
Website: www.ethnicvoyage.com
Recommended by Trip Advisor, Petit Fute, Voyage Forum, Routard, Lonely Planet...